A low-speed electric car with high style.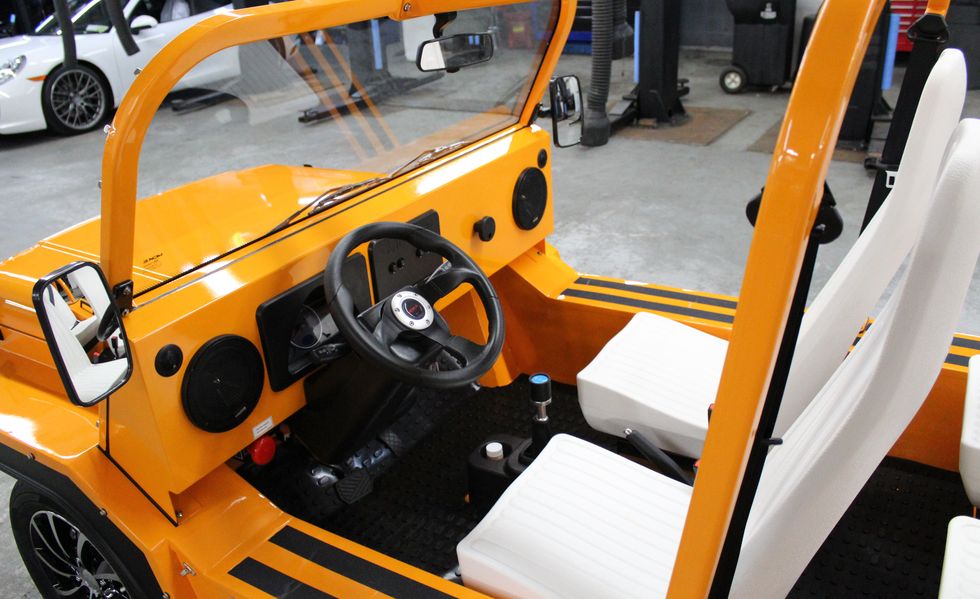 If the Moke looks familiar, it has a long history. It was first developed as a variant of the original Austin Mini, rebodied for use by the military (it was designed to be small and light enough to be dropped out of planes). Its sedanlike ground clearance and lack of off-road ability cut short its military career. However, it found a second calling as a sunny-weather runabout for the yachting set, beachgoers, and swells everywhere living la dolce vita. That's the kind of appeal that endures, and the original Moke's life span extended from 1964 into the 1990s, with the vehicle being produced in half a dozen different countries.
At least in the United States, the Moke has been reborn as a battery-powered low-speed vehicle (LSV). (Moke America sells it in overseas markets with a 1.0-liter inline-four.) That LSV classification means it's subject to different rules in different states, but New York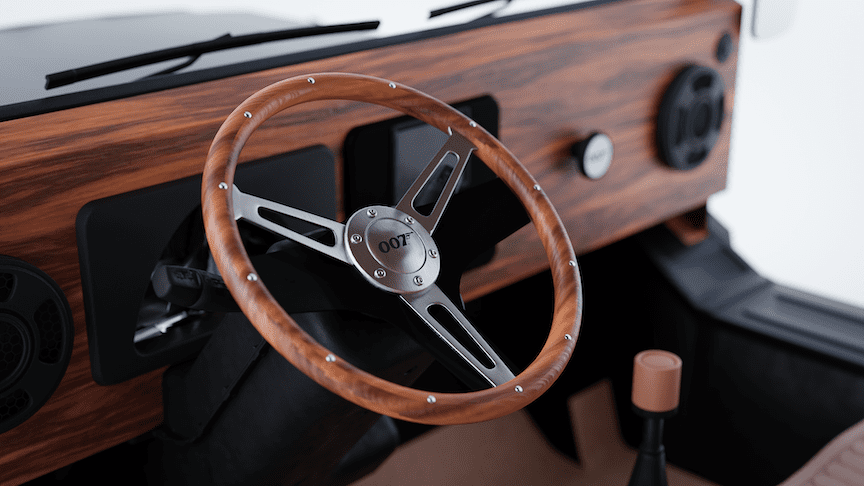 With a 60 Years of Bond edition, Moke America seeks to remind us of the Jeep-like EV's 007 connection.
The Moke is probably not the first car that comes to mind when considering James Bond's famous rides. There's the well-known A-brand, of course, but the prolific fictional spy has probably run through more vehicles than he has Bond girls. And on that long list, the Moke appears four times in You Only Live Twice, Live and Let Die, The Spy Who Loved Me, and Moonraker.
To drive home that connection, Moke America is rolling out a 60 Years of Bond special edition of its eMoke, a battery-powered low-speed vehicle (LSV). The 60 Years of Bond is the second 007-themed Moke, following the San Monique Edition. While that one—named after the fictional island setting of Live and Let Die—has a tropical theme with its striped surrey top, the 60 Years version is more like