Welcome To Moke America Jacksonville
Moke America Jacksonville is dedicated to providing remarkable and customized experiences making ownership just as fun as Moke itself.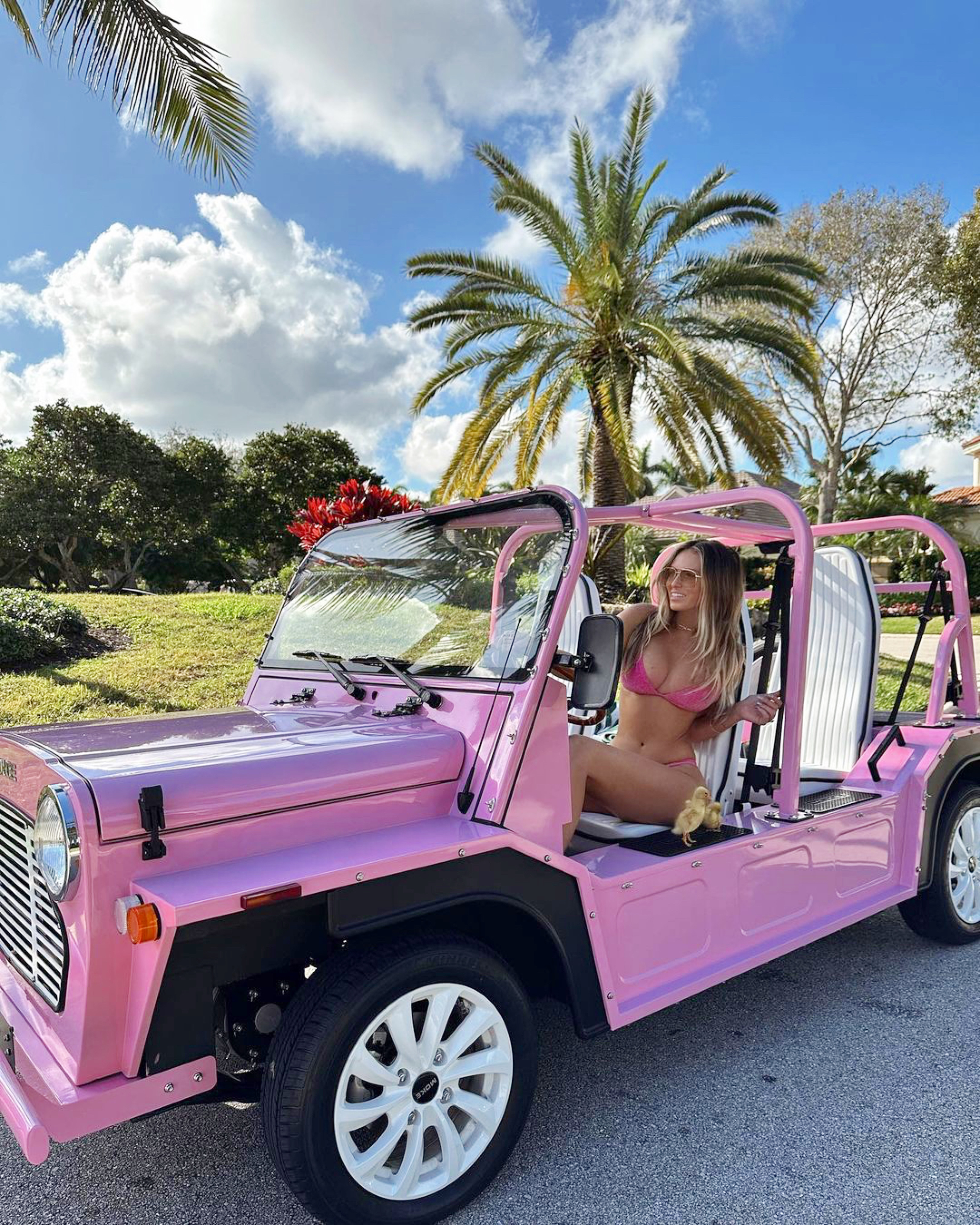 In keeping with the joyful spirit of the Moke brand, we at Moke America Jacksonville  continually refine our vehicle selection and purchase process in order to provide you with the perfect Moke of your dreams.
Our competitive prices are sure to make you even more pleased with your choice of Moke America Jacksonville, particularly when you select any of our bespoke options to personalize your vehicle, all from the comfort of your home or office with our easy to navigate website.
Finally, we offer complementary delivery of your new Moke anywhere within a 30 mile radius of Moke America Jacksonville.
Why Buy AT Moke America Jacksonville?
To buy a fun environmentally-friendly resort-style living vehicle, look no further than Moke America Jacksonville. We are the only Moke dealership in Florida. Here at Moke Jacksonville, we thrive to provide the best customer service throughout and even after your purchase journey. With a comprehensive collection of new Moke vehicles, we are confident we can find you, your perfect Moke. You can choose from our in-stock inventory or build yours on our website. We work with many resorts and corporations and can customize your Moke any way you'd like.
Moke America Is Perfect For:
Beach Towns

Hotels & Resorts

Urban Cores

Gated Communityies

Golf Courses

Car Dealerships

Car Rentals

Tour Companies

Major Events

Shopping Malls

Airports

Cruise Ships

Marinas

Realtors

Security & Partol
Accessorize Your Moke
From Bimini top to bluetooth radio, from wood steering wheels to surf rack, we offer a wide range of accent pieces that will make your Moke stand out even more.
Modular Seats
All 4 seats are waterproof and the rear seat on the Moke is multifunctional. It can be secured in the upright position, it also can be folded for flat cargo space or completely removed.
Bespoke Your Moke
Moke vehicles are assembled in America and with over 1,000 ways to customize you can rest assured that you will absolutely love your Moke.
Plug & Play
Electric Mokes can be charged in any household 110 outlet. Simply plug it into any household outlet. A full charge takes 8 hours and last for 40 miles.
It's Electric
Most importantly, we wanted the Moke to be green. There's an electric revolution in Europe, and countries like the Netherlands are going to have entirely electric cars by 2024. It was obvious that this endeavor had to be electric.
Built In America
The biggest components of the Moke are made in America, including the glass, seat belts, tires and batteries. All ten batteries are made in America. The product is assembled here on American soil. If you have a problem with the batteries, we have them right here on the shelf.