Moke America: The Ultimate Electric Beach Car with Unmatched Features & Benefits
March 16, 2023

Posted by

Moke America Jacksonville
Comments Off

on Moke America: The Ultimate Electric Beach Car with Unmatched Features & Benefits
Moke America EV has made a comeback, and this time, it's electric! This iconic and versatile vehicle, initially designed for the British military in the 1960s, has been reimagined for the 21st century. With its eco-friendly design and impressive features, the Moke America is perfect for beach lovers, urban explorers, and anyone who wants to make a statement on the road. This post will examine the unique features and benefits that make Moke America stand out.
100% Electric
Moke America is committed to reducing its carbon footprint, and that commitment shines through in its all-electric design. The Moke is powered by a 110V/220V charger, which can be plugged into any standard outlet. With a top speed of 25 mph and a range of up to 40 miles on a single charge, this eco-friendly vehicle is perfect for short trips, errands, and leisurely drives along the coastline.
Customizable Design
One of the most appealing aspects of Moke America is its customizable design. With over 1,000 color combinations, you can make your Moke as unique as your personality. You can also select from various seating materials and patterns, ensuring that your Moke is truly one-of-a-kind.
Find The Perfect Moke At Moke America Jacksonville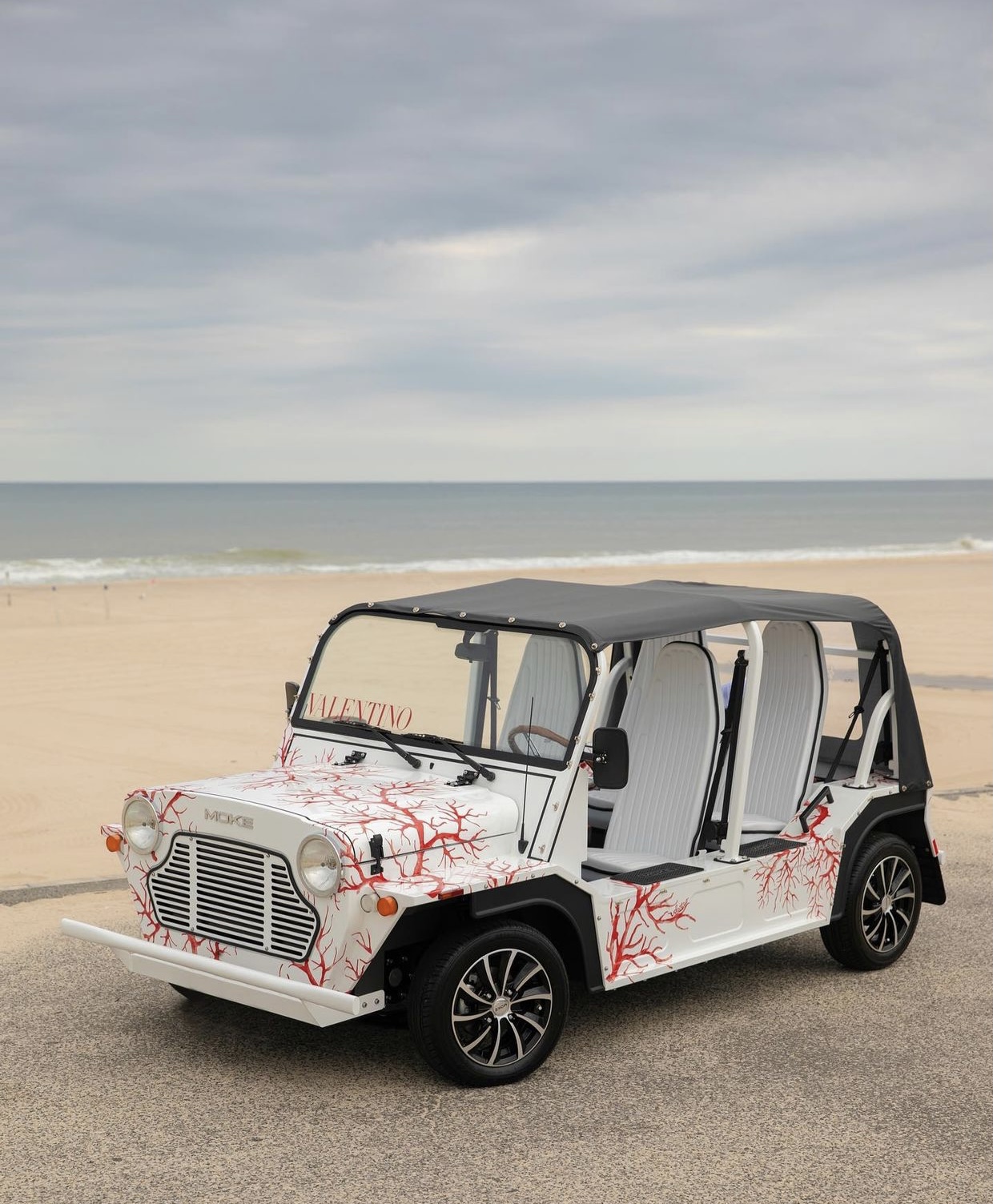 Open-Air Driving Experience
Moke America is designed to offer an unparalleled open-air driving experience. With its spacious, open design and a durable, waterproof canvas top that can be easily removed or retracted, you'll feel connected to the environment around you. The large windshield and side mirrors provide excellent visibility, ensuring a safe and enjoyable ride.
Rugged Durability
The Moke America's frame is built from galvanized steel, making it corrosion-resistant and perfect for beach environments. Additionally, the Moke is equipped with hydraulic steering and durable suspension, providing a smooth ride on various terrains. With a ground clearance of 8 inches, the Moke is perfect for navigating beachside drives and urban landscapes alike.
Comfortable and Spacious Interior
The Moke America offers a comfortable, spacious interior accommodating up to four passengers. The bench-style seats are designed for maximum comfort, and the rear storage compartment provides ample space for your beach gear, groceries, or other essentials. Moreover, the waterproof upholstery ensures your Moke can handle any weather conditions.
Safety Features
Moke America takes safety seriously. The vehicle is equipped with three-point seat belts, headlights, taillights, turn signals, and a horn, meeting all required safety standards for Low-Speed Vehicles (LSVs). The Moke's low center of gravity and wide wheelbase also provides increased stability and control, making it a safe choice for city streets and beachside drives.
Conclusion
Moke America is a unique, customizable, and eco-friendly electric vehicle that perfectly combines style, functionality, and fun. With its impressive features and benefits, the Moke is ideal for beach lovers, urban adventurers, and those who want to make a statement with their vehicle. Hop into a Moke America today and experience the thrill of open-air driving like never before!