Moke That Summer Feeling
Summertime Splendor with Moke This is the prime time for Moke! Make the most of summer with our adorable, open-air cruiser. Moke offers a leisurely, relaxed drive, designed for savoring life at a slower pace while basking in the warm sun. Here's to a season of beach vibes and carefree, barefoot elegance!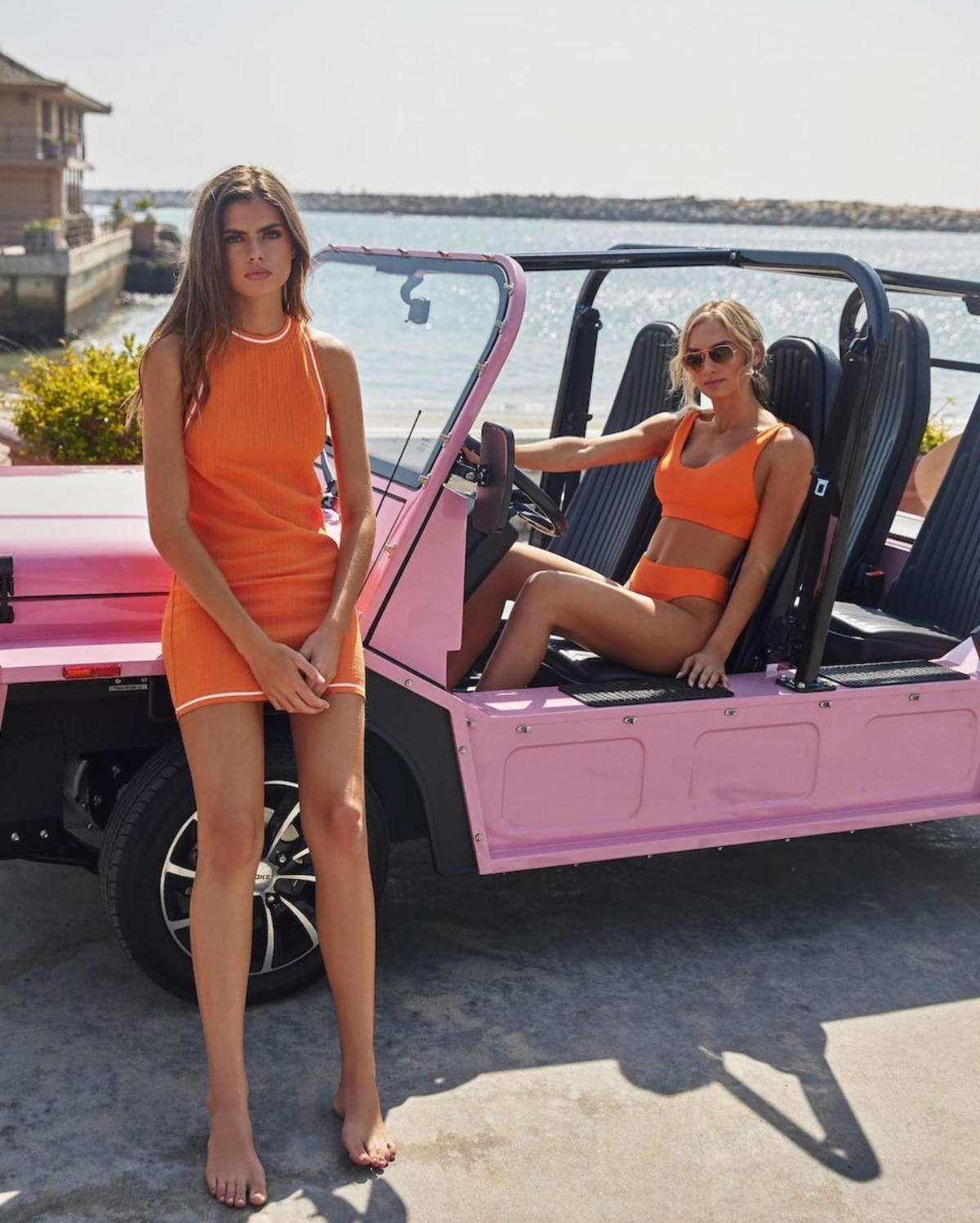 Our electric Moke vehicles inject fun into local driving with vibrant rainbow hues and green technology. They're entirely road legal on all routes with 35 MPH or under speed limits. Simply charge it up, and you're good to go for 40 miles. Make trips to the lake, beach, farmer's market, brunch dates, music festivals, and beyond.
Did you know that you can completely personalize your electric Moke? Choose from 12 colors (+camo), and mix and match with different colored roll bars, grills, bumpers, rims, and seats. The infinite possibilities allow you to create a truly unique Moke that reflects your style. Additionally, we offer several special editions, including our exclusive 007 version (more details below).
.
Embrace the Moke lifestyle this summer!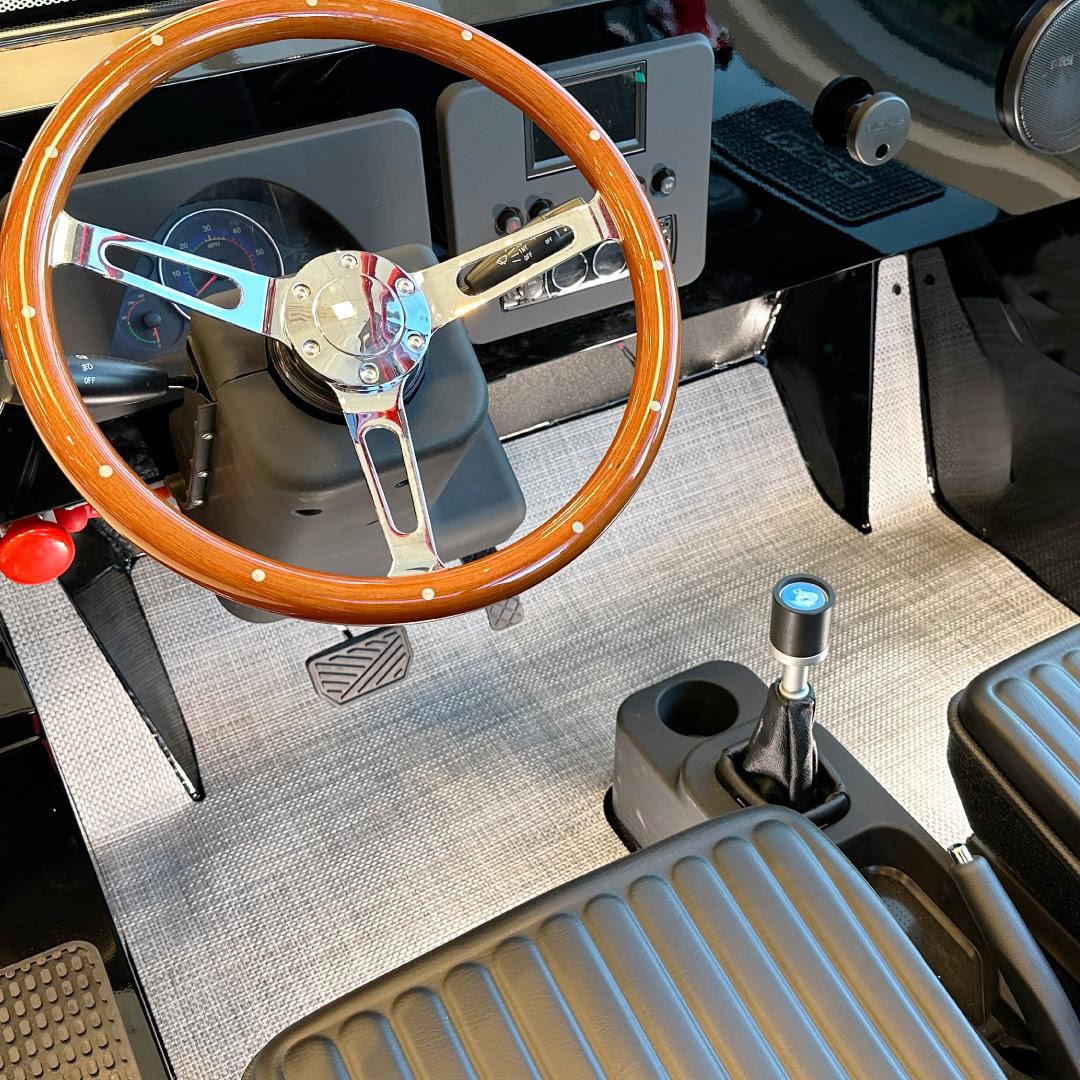 Accessorize Your Moke Add a personal touch to your Moke with an extensive range of accessories. Our stylish NEW Platinum Grey Floor Mats are worth checking out. We offer exclusive Floor Mats, Car Covers, Bimini-Tops, coordinating Seat & Tire Covers, and a Lux Roof Rack for added storage space. Visit our official Moke America store for a comprehensive range of accessories, customization options, and charging cords for your Moke.
Celebrating 60 Years of Bond | Exclusive Special Edition Embark on spy-like adventures with our new 60 Years of Bond edition. This is the second official 007 Moke created in collaboration with EON Productions. The 60 Years of Bond Moke is a tribute to the legendary James Bond films. This special edition celebrates 007's iconic legacy, featuring elegant elements like a midnight blue body, "Mango Tree" dashboard, unique sequence dots tire cover, wooden steering wheel, wooden gear shift knob, tan seats, and more. With its appearances in four James Bond movies: You Only Live Twice (1967), Live And Let Die (1973), The Spy Who Loved Me (1977), and Moonraker (1979), this electric and street-legal Moke is a must-have for film enthusiasts and car collectors.
Moke: Drive in Style like 007 
The 60 Years of Bond edition by Moke America features: ● Unique James Bond styling, adorned with 007's 60th-anniversary and retro logos • A dashboard inspired by the "Mango Tree" ● Green technology ● A classy wooden steering wheel ● An elegant wooden gear shift ● A tire cover adorned with unique "sequence dots" artwork ● A striking Midnight Blue body ● Chic tan seats ● A matching tan Bimini Top ● A backup camera ● Bluetooth radio ● Sleek black rims.